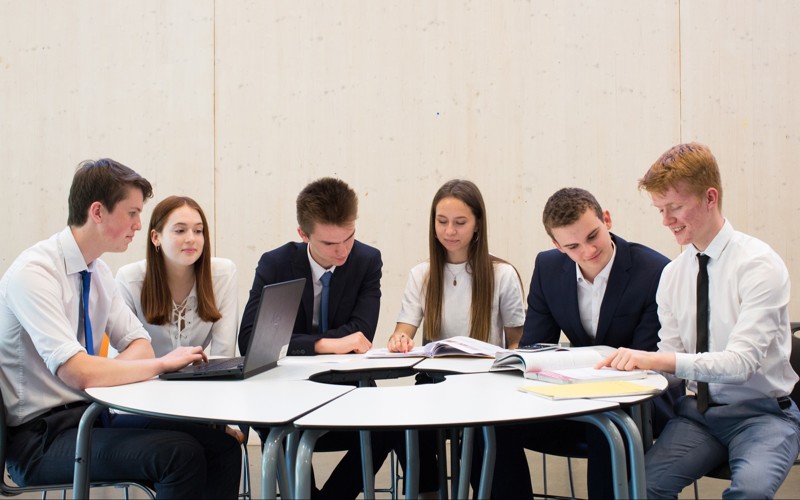 10 August 2021
Ralph Allen School is pleased to report some outstanding achievements by their students this summer.
Headline figures at Ralph Allen School:
61% of the grades were A*-A.
85% of grades were A*-B.
95% of the grades were A*-C.
Students have achieved in all areas across the curriculum with strong performance in all subjects. Congratulations for the hard work across the whole community.
Headteacher Andy Greenhough commented:
"We are extremely proud of the hard work and effort that has led to their achievement, especially after another difficult year. Our teachers and staff have worked tirelessly to ensure students are able to progress onto further education and we look forward to seeing what they will achieve in the future. Additionally, I would like to congratulate the Sixth Form team, their support for students has helped them through the last two years and prepare them for their next steps. Finally, I would like to congratulate all the students for how they have dealt with this whole process. You have been awesome. It has been a pleasure to work with you."
Congratulations to our students who have been successful to Oxford, Cambridge, Medicine and Veterinary.
Oxford
Arthur Bown-Mazzoni – Worcester College reading French & Spanish
Esther Laird – University College reading English Language & Literature
Ella Wilton – Bailliol College reading Classics
Cambridge
Sam Penny – Homerton College reading Computer Science
Noah Rouse – Jesus College reading Theology, Religion, Philosophy of Religion
Olivia Wood – Queens College reading Modern & Medieval Languages
Medicine & Midwifery
Lizzie Nobes – Cardiff University, Medicine
Jennifer Barrett – Manchester University, Midwifery
Veterinary Science
Scarlett Wood
Jenna Doyle
As you can see from our results we have a large number of students who have achieved the highest grades in all subjects but true to our ethos of personal best we would like to recognise all students for their progression over the last two years. This is the majority, but the following students have achieved excellent progress from GCSE to A Levels.
Ryan Scammell, Jason Mattock, Griff Houlihan, Steven Pham, Aidenomoehi Ojeaga, Chiara Gashi, Daisy Hood, Maya Reed, Lily Seal, Ella Longhorn, Grace Mordaunt, Maya McGregor, Anna Scourfield.
Many students achieved A and A* grades, but in particular we would like to recognise their results:
Alister Guenther A*A*A*A*B
Joshua Guenther A*A*A*A* A* EPQ
Ella Maughan A*A*A plus A EPQ
Edward Bruce A*A*A
Misha Dewey A*A*A plus A EPQ
Benjamin Hardy A*A*A
Louis Laskey-Downs A*A*A
Hannah Angress-Sparn A*A*A*
Ellie Marchant A*A*A*
Jake Howard A*A*A*
Sammy Wright A*A*AA
Joe Budge A*A*A*
Florian Madigan A*A*A A
Mark Zubritskas A*A*AB
Our last thank you is to the parents, carers and families who have supported the students over their secondary career. Good luck to all, wherever life takes you, and do not forget to keep checking in with us along the way!