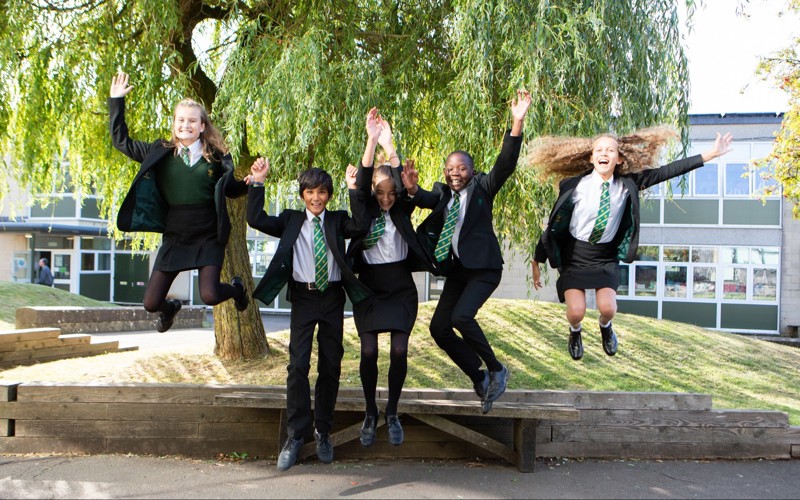 17 August 2021
Excellent GCSE results at Ralph Allen School!
33% of grades were 9, 8 or 7. 28% of students achieving 5 or more top grades. 7% were grade 9
Another fantastic year of examination results and a chance to celebrate the success of our students.
Headteacher Andy Greenhough commented: "Like Ralph Allen all schools have created robust systems to assess students this year. The students have worked incredibly hard to achieve these amazing results. They have had to cope with a variety of challenges to their learning including the unknown of how they were going to be assessed. Their attitude and work ethic has been incredible and an inspiration to us all. They should be proud of their achievements.
Thank you to the staff and parents who have supported the students through this difficult year. Your guidance and advice has helped everyone achieve. It is now time to reflect and celebrate."
We would like to extend congratulations to the following students. All these students have made excellent progress during their time at Ralph Allen and reached or exceeded their personal best through effort and resilience. Each grade is their grade and should be celebrated.
The students making the highest progress are;
Molly Gilbert Anton Churchill-Ley
Ted Smith Bea Burrows
Danny Williams Alex Buxton
Lucy Maughan Loui Wehner
Mia Farrer Grace Hammond
Rudy Ross Sara Pana
Amber Richards Izabella Eachus
Rosie Hamilton Aisha Benamar
Josh Pruce Stan Cranch
Evie Spanswick Newton Fernihough
Emily Gay Beaujan Archer
Lucas Kover-Wolf Lottie Mattock
Well done to you all for your hard work, resilience, and effort during your time at Ralph Allen.
Additional congratulations to Alex Buxton and Zoe Lacrouts for achieving all grade 9s.
Lastly thank you to all the staff who have taught, supported, mentored and much more to help students achieve their potential.
Andy Greenhough, Headteacher