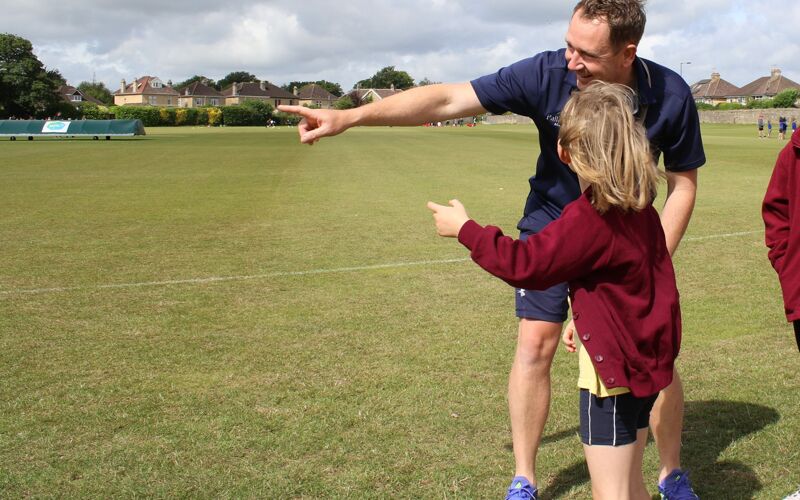 5 October 2022
Palladian Academy Trust celebrates World Teachers' Day
World leaders gathered at the United Nations last month and made a commitment to 'transforming education everywhere'. In conjunction with this, the theme of this year's World Teachers' Day - The Transformation of Education Begins with Teachers - is resonating across our schools and communities. Tracy Boulton, our Teaching and Learning Partner (CPLD) leads our Early Career Teachers (ECTs) programme. Her responsibilities include inducting and supporting our newest teachers and selecting and guiding our mentors.
Tracy shares some thoughts on how education is transforming everyday across our 11 schools in Bath and Wiltshire.
"September is a whirlwind for everyone at school, whether that be teachers, school staff teams, parents and carers or the children. So, taking a breath to acknowledge and celebrate the many ways in which we are all transforming education, for the good of our children, is timely and most welcome.
"Here at Palladian, we believe education should give all children equitable choices and life chances. Underpinning our vision are our values of 'Respect, Trust, Courage and Curiosity', which we try to embed in every corner of school life every day. When we are looking for our next generation of teachers, it's vital that they buy in to our vision and share our passion. Teaching is the most rewarding job in the world – it's such a privilege – but it can feel incredibly stressful at times. To be a transformational teacher, you need to really want to make a positive difference for your children, every day.
Sophia Capetti ECT Mentor and Rebecca Mallon, Early Career Teacher, added:

""After a fantastic and enjoyable year, we are entering our second year as an ECT and a Mentor. We have found the program to be supportive in helping us both learn and develop our teaching practise. Through regular coaching sessions and open communication, we have empowered one another to become better at what we do and continue on our professional journey."

Tracey continued:
"Looking at World Teachers' Day values of Invest, Trust, Respect and Involve immediately draws direct comparisons with ours. Trust and respect must be at the heart of every safe and nurturing environment. I'm glad to say that not only do our values align in that respect, the other two values 'Invest' and 'Involve' are equally part of Palladian's commitment to delivering the very best education for all of our children.
"Developing and supporting everybody's expertise is one of our five pillars and with just two recent examples - our early September Inset day which involved all members of staff this year and our ongoing ECT investment in our new teachers – we are demonstrating that we are a Trust that does what it says.
"We are avid supporters of the ECT framework because the extension from one to two years allows a more structured, personalised, supportive and developmental programme that helps new teachers find their feet in school, in the classroom and in our Trust.
"To support our strong belief in life-long education, and our promise to deliver the quality education that all of our children deserve, we devote a significant investment in time, knowledge and development in order to support all new teachers to thrive and excel. This framework also gives our experienced teachers the chance to become mentors, and share their experiences, expertise and best practice. Everyone learns through this framework, and together they strive for and deliver continual transformational change. Significant change doesn't happen overnight. It takes time, dedication and consistency. Our new and established teachers here at Palladian are part of a thriving network of professionals. No one is on their own. It requires everyone involved to pull together as a team and here at Palladian, we do this to ensure we deliver the best we can for our pupils."
"This year the decision was made to deliver INSET to every staff member, both classroom and non-classroom. This level of investment, and the clear message of involvement, both helped to bring a renewed sense of togetherness for the new academic year. It also reinforced our belief that whilst our teachers are responsible for delivering courageous curriculums in the classroom, it is the whole school and Trust that is the 'beating heart of education'.
"Thank you to all of our teachers – past, present and future - and our staff teams that share our vision and work tirelessly to support them."